About Remitano exchange
Remitano is one of the largest peer-to-peer (p2p) cryptocurrency trading platforms in the world, currently serving users in more than 30 countries / regions, is currently developing its native token, to improve the quality of services provided to clients, reduce transaction fees, and ensure safe and fast transactions. While Remitano Network is still under development, Remitano has provided an incredible opportunity for old and new Remitano users in India to earn more profit through a mining program.
The platform allows users to easily and securely purchase Bitcoin and cryptocurrencies in India. Remitano is the market leader in the field of p2p platforms, with an intuitive and user-friendly interface, 24/7 customer support and some of the lowest rates in the industry.

Features of the Remitano exchange include:
• Very fast and easy registration and verification process.
• Facilitates instant purchases of altcoins.
• Via the Peer2Peer platform, crypto exchanges are made via its intermediary escrow platform, providing an additional layer of security.
• The Peer2Peer platform also allows investors to purchase crypto via local bank transfer and credit/debit card.
• Provides investors an investment platform that allows users to invest into supported cryptos with 2x margin.
• Remitano's Swap feature allows investors to seamlessly exchange already held crypto for other supported cryptos.
• 24-7 Customer support with very fast response times.
• Fast coin and fiat deposits. Supports zero confirmation for major coins such as Bitcoin (BTC) and Bitcoin Cash (BCH).
Now let's find out together the Remitano clone script What it is, and how it works.

What Is Remitano Clone Script?
Remitano Clone Script is a Cryptocurrency Exchange Clone Script that is 100% totally free-bug, tested, and confirmed by our specialists. The Remitano Clone Script contains all essential and vital features of Remitano that works on a P2P network-based decentralized platform that upholds trading transparency and efficiency. Incorporating vital development strategies, proficient team of developers has coded the script with various website coding languages that function flawlessly on all platforms. Remitano Clone Script will be the proper choice for startups and budding entrepreneurs who wish to establish a cryptocurrency trading website alike Remitano. If you are a crypto enthusiast, then starting a cryptocurrency exchange like Remitano will be a more effective business idea for making money.
Features of Remitano Clone Script
• Secured Escrow Wallet Integration
• User-Friendly Admin Dashboard
• Security
• Two-factor Authentication
• Advertisement on Platform
• Multi-Currency Support
• AML/KYC
• Low Transaction Cost
• Superfast Trade Matching Engine
• P2P Trading
• High Transaction Speed
• Multiple language support
• Atomic swap
• Bounty features
• DEX
Security Features of Remitano Clone Script
• HTTPs authentication,
• Biometric authentication,
• Jail login,
• Data encryption,
• Two-factor authentication,
• SQL injection prevention,
• Anti-Denial of Service(DoS),
• Cross-Site Request Forgery(CSRF) protection,
• Server-Side Request Forgery(SSRF) protection,
• Escrow services,
• Anti-Distributed Denial of Service
Why should a startup built a clone app?
There are three reasons for a startup to launch a clone app – a startup lacks experience, starts with a small budget and cannot afford to take big risks. In such a scenario, the safest option for a startup is to begin with a ready to use app. This way it won't have to spend time, money and efforts on coding an app and fixing loads of bugs. A glitch-free user experience will definitely create and increase the customer base of your app. A startup can gain a lot by launching a clone app for their business customers.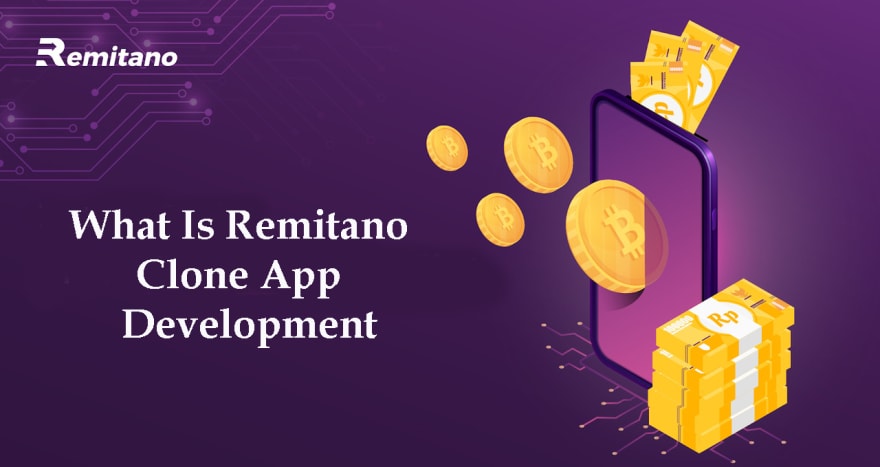 What Is Remitano Clone App Development?
Remitano Clone App is the cryptocurrency exchange trading app that contains all the crypto trading features of the Remitano app and also the additional features that help you to develop your own Crypto Exchange App such as Remitano. Ultra-fast transaction permits you trade crypto coins in a matter of seconds with 100+ payment gateway support.
White Label Remitano Clone Script
White label remitano Clone Script is a set of source code that contains all trading functionalities of the remitano exchange website. White label remitano clone script allows you to customize the features according to the current digital trend & it allows you to change brand name, logo, theme, design according to your business needs at that moment. White label remitano clone script enables you to customize the trading features according to the current digital trend & it allows you to customize the brand name, theme, design according to your business requirements.
Features of Using White-label Remitano Clone Script
• Complete decentralized liquidity solution
• Support for Multi-crypto token trading pairs
• Fast & Instant Swapping
• 100% Customizable
• Prebuilt Scripts
• Scalable & Clean Design
• Multi-Language & Multi-Crypto Token Support
• Referral & Promotions
• User-friendly UI/UX
• Liquidity Pools
• Integrated Crypto Wallets
• Top-performing pools
• Flash Swapping
• Perfectly Integrated & Audited Immutable Smart Contract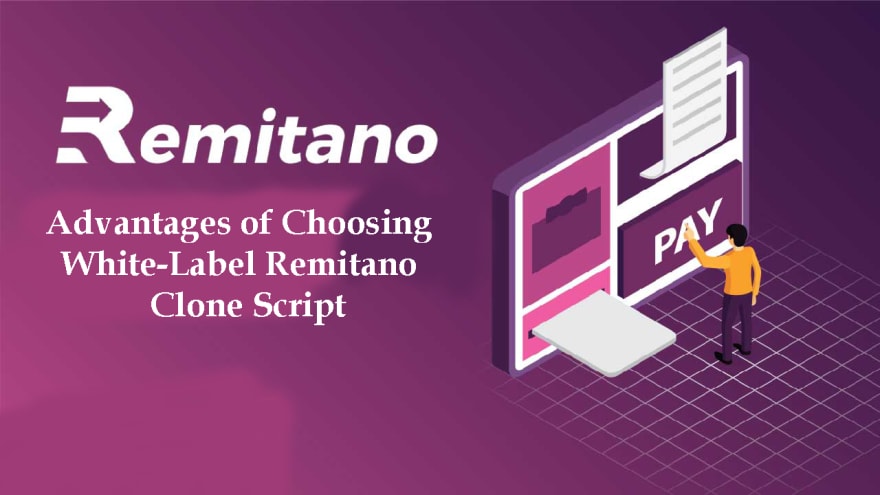 Advantages of Choosing White-Label Remitano Clone Script
Feature customization
You can customize a 100% trading website through a white label for your business demands. It will raise up the quality of the website.
Save money and time
You can save time and money in White label Remitano clone software when be compared to the development work from scratch.
Superior branding
It is possible to get the trust of your users, yes, using a white-label solution you can modify the name, logo, and theme of the exchange as exactly as you wish.
Technical expertise
If you don't have enough technical knowledge to handle the white label Remitano clone website, some companies will provide 24/7-hour support to clear all your doubts and clarifications.
Compare Between Remitano and Huobi
Remitano vs Huobi: Side-by-Side Brand Comparison
Remitano statistics:
• 24h trading volume: $ 6.18 million
• Rank: 119
• Cryptocurrencies listed: 16
• Markets: 47
Pros:
• Protect your crypto. There's no need to entrust your funds to a third party, which minimizes the risk of hacking loss.
• Global marketplace. Access any Remitano marketplace from almost anywhere in the world.
• Good selection. Access some of the most popularly traded cryptocurrencies.
Cons:
• Limited Cryptos: Remitano currently only supports 6 cryptocurrencies for deposits and withdrawals. These are among the largest cryptos by market cap, however.
• No demo account: The easy-to-use platform, however, coupled with an FAQ section and responsive customer support team allows even the more novice investor to quickly become familiar with the features.
• Unregulated: While unregulated, Remitano does require investors to go through a verification process in order to have access to higher trading limits.
Categories
• Cryptocurrency Exchanges
Huobi statistics:
• 24h trading volume: $5,428,983,013
• Rank: 6
• Cryptocurrencies listed: 350
• Markets: 1048
Pros

• More than 230 tradable assets

• Three different exchanges/trading platforms
• Leveraged and margined trading
• High-level of cybersecurity
Cons
• Account registration involves a lengthy procedure
• Low withdrawal limits
• Low leverage for margin
Categories
• Crypto Margin Trading Exchanges
• Cryptocurrency Exchanges
Some differences:
Remitano: Unlike some other similarly sized crypto exchange platforms like Huobi, Remitano follows more stringent KYC checks, requiring users to go through a verification process before being able to trade in some cases. It is not uncommon to find trade orders on the platform that require ID verification to be done for your account. Unlike some other exchanges, Remitano does not support crypto options or futures trading.
As a Customer Service & Support, Remitano offers 24/7 customer support via Intercom or Messenger, which you can easily access through the site. Additionally, the exchange offers forum functionality on its platform, allowing you to discuss crypto-related topics with other like-minded traders. The team also regularly updates the news portion of its forum. Any recent updates will be shown as a banner at the top of the site.
As a Security, Remitano follows stringent security measures to ensure that you as a user are safe from any hack or exploit. The escrow service used by the platform ensures that sellers cannot scam buyers, as the funds are locked up and cannot be released without a successful trade or a dispute, which is handled by a member of the Remitano team.
Huobi: As a Security, Huobi was never hacked, even though they do present a lucrative target for attackers, and we believe the exchange takes these threats seriously and does everything in their power to shield the exchange from hacks.
To conclude, Huobi Global has managed to build a successful exchange platform, operating in the space for a long time with its reputation steadily increasing. The exchange offers a wide variety of coins to trade across many markets, and many users choose to place their funds and trust with the company, due to their proven track record, their impressive team, and their lucrative features outside the score of regular exchanges. While we do not agree with some business choices Huobi has made such as minting an exchange token, our rating remains impartial and Huobi certainly deserves a high score in the ultra-competitive crypto exchange landscape.
Last word:
Remitano is best for low fees and as Customer Service & Support and access any Remitano marketplace, but Huobi is better for beginners and professionals.